Read Time:
2 Minute, 39 Second
In an age where digital marketing is king, it can be tempting to overlook the impact and value of print materials, particularly brochures. However, flyers remain a crucial tool in the marketing arsenal for many businesses. When designed and printed effectively, a brochure can be a compelling means of engaging with potential customers and leaving a lasting impression. This blog post explores the keys to effective brochure printing and why it is still essential to any marketing strategy.
Purpose and Design
Before starting the brochure printing process, it is important to consider the brochure's overall purpose and intended audience. This will help to inform the design, messaging, and content. For example, a brochure promoting a luxury hotel to high-end clientele will look and feel very different from a brochure advertising a local food market to tourists. A well-designed leaflet must capture the recipients' attention and demonstrate relevance with a clear and compelling call to action.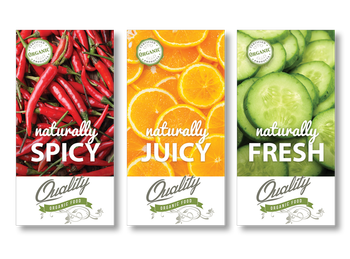 Content – Once the purpose and design are clear, it's time to consider the content. The best brochures are more than just pretty pictures and catchy slogans. They offer a well-thought-out balance of text, images, and white space, and their messaging is tailored to the target audience. The content must be informative, engaging, and easy to read. High-quality photography and graphics help to bring the content to life and make a lasting impression.
Printing Options – There are several printing options to choose from when it comes to brochure printing including, digital, offset and letterpress. Digital printing allows for quick turnaround times and cost-effective pricing, but can be limited in terms of color accuracy and resolution. Offset printing produces high quality, glossy prints and is the best option for large print runs. Letterpress printing provides a beautiful tactile finish, but is the most expensive option. It's important to consider your budget, the desired quality of your brochure and its intended use before selecting a printing option.
Paper Quality – The quality of the paper used can significantly impact the overall feel and quality of your brochure. Investing in high-quality, thicker paper feels more luxurious in the recipient's hand and adds perceived value to the product or service being promoted. Paper stock comes in various weights, coatings, and textures, so choosing the right option for your brand ethos is essential.
Finishing Touches – The finishing touches of a brochure are the final details that will truly set it apart. These can include die-cutting, spot UV coating, or embossing. Each technique can add unique style and texture to your brochure, raising it to the level of a piece of functional art. However, it's important to remember that these finishing touches will increase your brochure's cost and turnaround time.
In conclusion, the best brochure printing in Scottsdale remains an essential part of any marketing strategy. With the proper purpose and design, content, printing options, paper quality, and finishing touches, a well-designed brochure can make a lasting impression on potential customers, leaving them with no choice but to engage with your brand. With these tips in mind, it's time to start creating your own printed masterpiece and take advantage of the power of print.